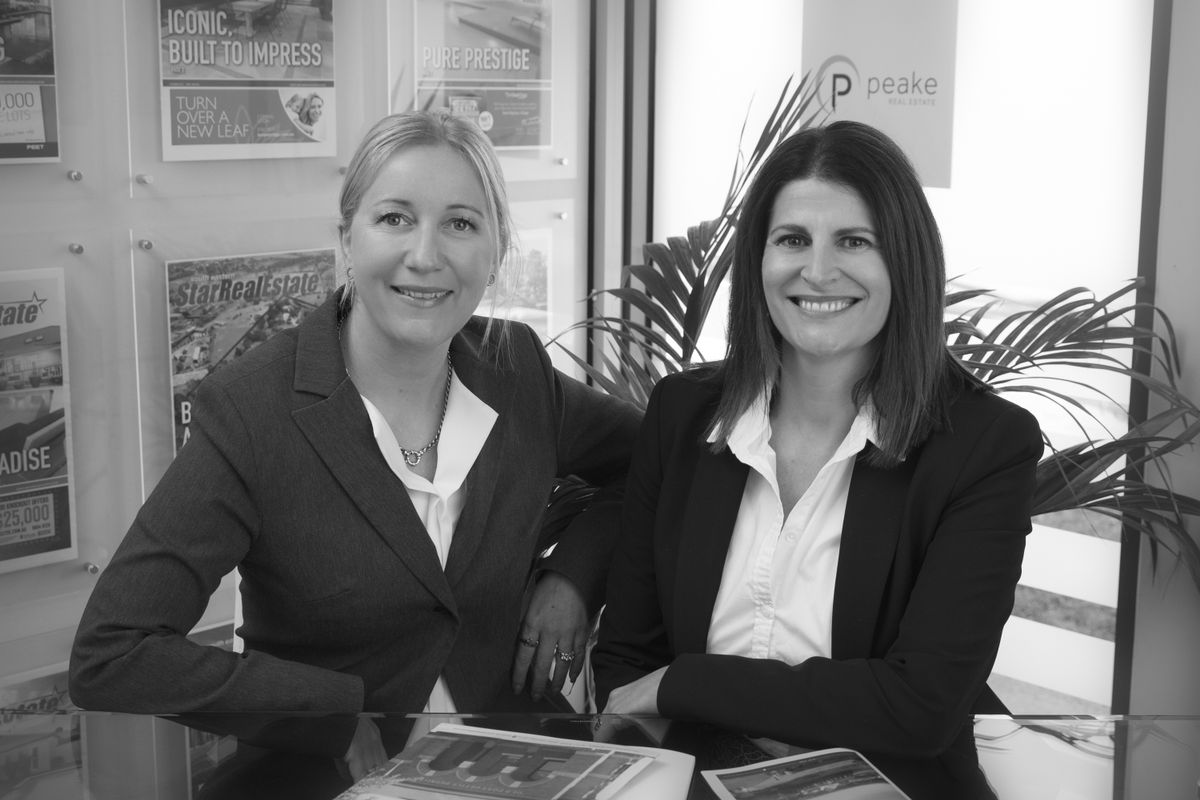 AN EXCITING NEW PHASE FOR PEAKE REAL ESTATE!
It was always Chris wish that her legacy continue...

...with this in mind, over the past 4 years the dynamic, loyal and hardworking team, that Chris herself mentored, have made that wish come true. With the huge support of our clients, colleagues, family and friends, the business has gone from strength to strength.

We have now entered the next phase for our business and we were incredibly proud and excited to announce that Marisa Adams and Kristen Turner were the new owners/directors of Peake Real Estate.

Marisa is a fully Licensed Estate agent and the Officer in Effective Control. She has been with the company since its humble beginnings, and brings with her nearly 30 years of real estate experience. Marisa has been the essential behind-the-scenes ingredient to a successful, ethical and efficiently run business. Marisa also runs our rental department and we believe we can offer all landlords a personalised service which is second to none in our area, and challenge you to put us to the test!

Kristen has been selling real estate in the South Eastern Suburbs for almost 17 years. As Chris' nominated Sales Manager, Kristen has passionately led her dedicated sales team with many outstanding results being celebrated by both buyers and sellers.

With Chris' vision always in sight we know that the team at Peake Real Estate will continue to provide the expected service and results our clients have come to expect from us.

So from the team at Peake Real Estate, we thank you in advance for your continued support and we are excited to take Berwick's first boutique agency to the next level.